Welcome to John Clarke's Website
Hello, and welcome to my website. I'm a freelance writer and medical librarian based in London.
My writing and research has mainly focused on Brookwood Cemetery, but I have also written on railway-related subjects. See the panel on the right.
Over the years I have presented many lectures on Brookwood Cemetery and its railway funeral service. If you are interested in booking me for a local (or national) group then please feel free to contact me via the contact page on this website or email me at info at john-clarke dot co dot uk.
Please note that due to work commitments I am usually only able to give talks in the evening or at the weekend.
I have also authored some websites which explore the rich content of some of the part-works issued by the Amalgamated Press in the mid to late 1930s. These cover railways, ships and engineering subjects - see the panel below for examples of covers from each of these series.
Information about all of these areas are incorporated into my website.
Oakwood Press: Change of Ownership
As an Oakwood Press author, I was recently informed
that the publishing house is to be handed over to a new owner.
After 31 years, Jane Kennedy, who took over the Oakwood Press from its founder, Roger Kidner, has decided to pass on the press to a like minded person, namely Richard Stenlake, founder of Stenlake Publishing.
For my book, The Brookwood Necropolis Railway, this will be the third owner of Oakwood Press.
It was Roger Kidner who agreed to publish the original version in 1983, whilst all subsequent editions have appeared under Jane Kennedy's ownership.
I am sure that Richard Stenlake will be keen to continue to Oakwood style, reprints and new editions in the future.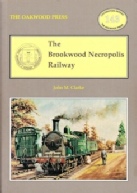 Meanwhile, for collectors of the Oakwood Press titles, I can recommend Terence Mullarkey's history of the Oakwood Press: Oakwood Press the First 80 Years 1931-2011: A Collector's Guide (Oakwood Press, 2012). This illustrates all Oakwood's titles published between 1931 and 2001.
Forthcoming Lectures
"The Brookwood Necropolis Railway", Tuesday 18 July 2017, 7pm at F W Paine, Kingston. (You can download a poster here). The lecture is free but booking is essential. Contact Sue on 020 8547 1556 to book your place.
For further information on lectures I have undertaken in 2016 please follow this link.
Current Research
* West Norwood Conservation Area
* Pauper Burials at Brookwood Cemetery
Forthcoming Publications
A second edition of London's Necropolis is in preparation.
I am currently checking through the proofs.
The Passenger Train Created to Carry the Dead
I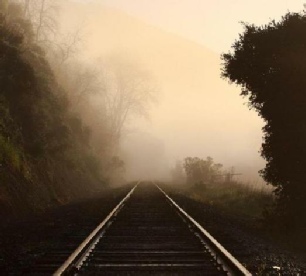 've been assisting Amanda Ruggeri for her article posted on the BBC Britain Autos website on the Brookwood Cemetery Railway.
The article was posted on 18 October and includes a number of quotes taken from our telephone conversation, along with some pictures from my collection. You can read the article here.