Fees for the Burial of Children or Stillborns of Woking Residents to be Waived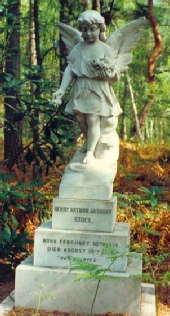 Woking Borough Council has agreed to waive the fees charged by the council or its companies for the burial of children or stillborns of Woking residents buried at Brookwood Cemetery. The unanimous decision took place at a Council Meeting on 9 February, supporting a motion proposed by Councillor Ian Johnson.
You can read more on this story here.
The issue of cemeteries charging for children's burials generally came to the fore recently when an MP lost her daughter. She was not charged by the Undertaker, as many waive their charges up to a certain age and specification of funeral, but the local authority cemetery did charge fees.
Subsequently Quaker Social Action and one of the child bereavement charities then started a campaign. Some local authorities have dropped their charges, but the overall picture varies greatly.
More recently, to gain a greater insight into these charges across England and Wales, the Ministry of Justice has approached the ICCM to provide this information. Whether further action results from this survey remains to be seen.
New Planning Application for the Red House
The owners of the Red House, the office development on the site of the former cemetery offices and greenhouses, have submitted a revised planning application. This is for a change of use from offices to dwellings. The application reference is PLAN/2017/0109.
A few months ago, the owners submitted their original plans for a change of use from offices to dwellings. This was rejected by Woking Borough Council. It remains to be seen if the latest revisions have more success.
It appears the local councillor for Brookwood, Kevin Davis, will be objecting to these plans as be did previously.
Character Appraisal for the West Norwood Conservation Area (CA 24)
Last month I was commissioned by Lambeth Council to undertake a character appraisal of the West Norwood Conservation Area. This is largely dominated by West Norwood Cemetery, but it does include the historic church of St Luke's (which faces onto the cemetery) along with a number of very interesting Victorian buildings. The report has now been completed and submitted to Lambeth. In due course this will be released for public consultation before its final adoption by the council.