Historian of Brookwood Cemetery

Peter Geoffrey Morris, aged nearly 21, was shooting for the London Rifle Brigade in The Territorials' Daily Telegraph Cup at Bisley, on 25th May 1930, when his heart gave out and he died on the rifle range. It was an important competition and all the Territorial Regiments were taking part.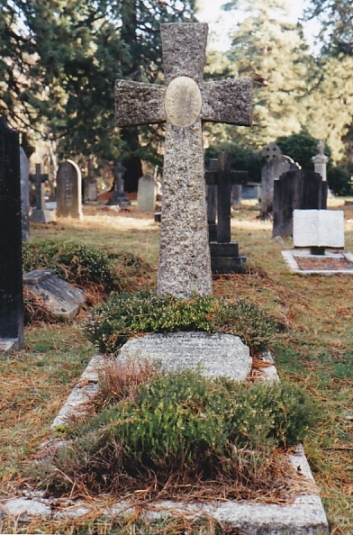 At the subsequent inquest a doctor reported that his death was due to syncope, and the Coroner returned a verdict of death by natural causes.
Peter Morris lived at Green Lanes, Finsbury Park, and was a member of the London Rifle Brigade. He was the son of Robert Edmund Morris and Eva Blanche Caroline Morris. His family was devastated by his death, and many wreaths were placed on his grave following his burial. The London Rifle Brigade sounded "The Last Post" over the grave.
His memorial cross is made of granite and bears the London Rifle Brigade crest inset into the granite. It is unfortunately now worn due to the passage of time.
Copyright © 2019 by John M. Clarke All Rights Reserved