Lecture for th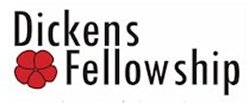 e Dickens Fellowship
It was a pleasure to give a lecture on "London's Necropolis Railway" to a packed meeting of the Dickens Fellowship on the evening of 26th February.
The Reburial of Edith Thompson
The reburial of Edith Thompson at the City of London Cemetery has been shown by the BBC in episode one of its new series Murder, Mystery and My Family: Case Closed?
In the programme, barristers Jeremy Dein and Sasha Wass look back at their examination of a tragic case of love, infidelity, and murder - the conviction and execution of Edith Thompson.
The hearse en route to the chapel at the City of London Cemetery, 22 November 2018
In 2017 Edith's cousin Nicki Toay questioned the safety of Edith's conviction. How much did Edith really know about her husband's brutal murder at the hands of Freddy? Did her infidelity influence the minds of the 1920s judge and jury?
Now it's nearly a year on from their investigation, and the barristers catch up with Nicki to find out what's been happening in her life since the judge delivered his verdict. She brings them the incredible news that one of Edith's mother's last wishes has finally been fulfilled, nearly one hundred years after her daughter was hanged.
My comments on the original programme can be read here.
Frederick Paine Historical Lecture Series 2019
The 2019 Historical Lecture Series at Frederick Paine's Kingston has just been announced.