Historian of Brookwood Cemetery

SIR HENRY FITZHARDINGE BERKELEY MAXSE (1832-1883) was a distinguished soldier, and latterly Governor of Newfoundland.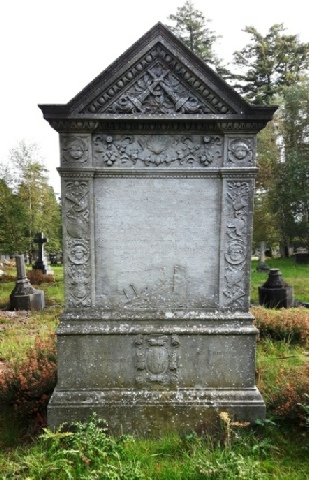 Sir Henry Maxse was born in 1832, the eldest son of the late James Maxse of Eggingham Hill, Surrey. His mother was Lady Caroline Fitzhardinge Maxse (1803-1886), daughter of the 5th Earl of Berkeley. He entered the Army in 1849 as a Lieutenant in the 13th Light Dragoons. He also served in the 2nd Battalion of Coldstream Guards. During the Crimean War her served as Captain, but obtained the brevet rank of Major in July 1855, as aide-de-camp to Lord Cardigan. He fought at the battles of the Alma and Balaclava. The gallantry of "Maxse's Ride", in carrying a message alone, through the Russian lines from the British Commander-in-Chief to Admiral Lord Lyons, was celebrated at the time in prose and poetry. He was wounded during the famous charge of the Light Brigade at Balaclava. He received a medal and three clasps and the Order of the Medjidie for his services in the Crimea.
Maxse was promoted to Lieutenant-Colonel in 1858 and was appointed Lieutenant-Governor of Heligoland in 1863. In 1878 he published an English translation of Prince Bismarck's Letters to his Wife and Sisters: 1844-1870. He remained in Heligoland until the spring of 1881 when he was promoted to be Governor of Newfoundland.
Further reading
Harris, Charles A. Henry Berkeley Fitzhardinge Maxse. In Lee S (Ed.) Dictionary of National Biography. London: Smith, Elder & Co, 1894, pp.114-5.