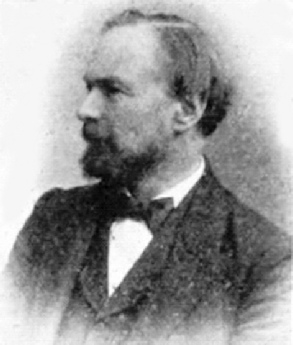 WILLIAM STEWART ROSS (1844-1906), was one of the most interesting figures in the English free-thought movement, and a prolific author.
Ross was born at Kirkbean, Galloway, in 1844. He graduated from Glasgow University and became a parish schoolmaster in his native county. He subsequently drifted into journalism at Dumfries under the aegis of Thomas Aird, the poet.
Ross subsequently moved to London. Although originally intended for the Scottish ministry, he drifted into the free thought movement, becoming associated first with the National Reformer under Charles Bradlaugh and Mrs Besant; and later with the Secular Review under George Holyoake and Charles Watts. Later he became editor of the Agnostic Journal, to whose columns he was a prolific contributor under the pen name "Saladin".
Though much of Ross's literary career was spent in the polemical controversies of orthodox religion and free thought, he had earned a reputation in other areas of English literature. He was author of A System of Elocution for Pupil Teachers (1878), and volumes on The Last Century of British History (1871), Practical Text-Book of Grammatical Analysis (1870), a History of Scotland and other works.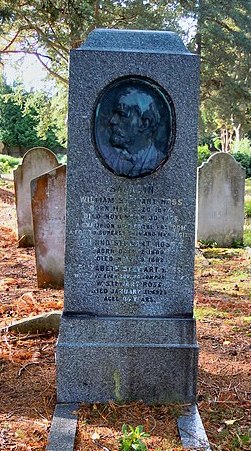 As a disciple of the romantic school of poetry inaugurated by Sir Walter Scott, Ross was widely known for the patriotic fervour and picturesque descriptions of incidents and scenes in the old days of chivalry. His poems include Lays of Romance and Chivalry (1884), Isaure and Other Poems (1887), and The Harp of the Valley (1868).
Ross won the medal for the best poem commemorating the unveiling of the statue erected to Robert Burns at Dumfries, a ceremony in which Lord Rosebery took a leading part, and he later own the gold medal for the best poem descriptive of the visit of Kossuth to the grave of Burns.
Ross was an indefatigable worker in the free thought movement, both by speech and pen. Among his better known works, which were translated into other languages are God and His Book (1887), Woman: Her Glory and Her Shame (1894), and The Holy Lance.
The mark of Ross's literary work was the elevation of his style, the vividness of his descriptions, and the biting satire of his commentary.
Ross died at his home in Canterbury Road, Brixton from heart failure on 30 November 1906. His memorial at Brookwood includes his pen name "Saladin" and the inscription "A champion of mental freedom; a foe to superstition and mendacity".
Further reading
Owen, William Benjamin. William Stewart Ross. In Lee S (Ed.) Dictionary of National Biography. (2nd supplement). London: Smith, Elder & Co, 1912, p. 232.
Copyright © 2017 by John M. Clarke All Rights Reserved