Captain Charles George Nottage LLB, FRGS (1853-1894) was a barrister and keen yachtsman, but suffered from a disease of the heart.
For the last four years of his life he suffered from a very painful disease of the heart, and, with a full knowledge that any moment might be his last, he regarded his fate with great fortitude, and with cheerful resignation. He was only thirty-eight when, four years ago, he was informed of his critical condition, and the news did not disturb his serenity of mind. With abundant wealth, a remarkably clear understanding, a good temper, considerable literary attainments, sad a fine sense of humour, he was a most charming companion, and his friends will deeply mourn his loss.
Charles Nottage was born in 1852 and was the only son of Lady Christiana Nottage and the late Lord Mayor of London, Charles Swan Nottage. He was educated at Jesus College, Cambridge and was called to the bar at the Inner Temple in 1881. He later enrolled in the militia. As Captain Nottage, he served in the Devon Artillery Militia from 1885-94. He kept himself quite up to date in military affairs, just as he did in every other occupation in which he was concerned.
However it was as a yachtsman that he was more widely known. He figured prominently in the yachting world during the last fifteen years of his life.
His yachting was done on what he would term the "intelligent" principle, and he had not applied himself to the pastime a month before be had all the Yacht Racing Association rules at his fingers' ends.
He first came prominently before the yacht racing world by the very complete manner in which he raced the cutter Foxhound, 35 tons. Subsequently he built the Deerhound, and established the 40-rating class. This yacht he raced most successfully at home and in the Mediterranean, but during the last four seasons he was compelled to relinquish racing, although occasionally he was to be found as a passenger on board a friend's yacht in a match.
H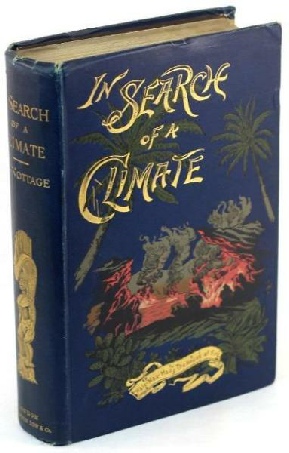 e was a member of the Council of the Yacht Racing Association, and took more interest in that body than the outside world was generally aware. One of his last acts was to endeavour to strengthen the position of the Yacht Racing Association in a practical way.
Rare first edition of Charles Nottage's In Search of a Climate. Published by Sampson Low in 1894. It contained illustrations by the London Stereoscopic & Photographic Company, founded by his late father.
He then became a great traveller, and his experiences are recorded in a very charming work from his pen In Search of a Climate.
Charles Nottage died at the Palace Hotel, Kensington, on Christmas Eve 1894. He bequeathed a sum of £13,000 to establish "The Nottage Institute" (see link below) for instructing yachtsmen and other sailors in the science of navigation. He also left £2,000 for "The Nottage Cup" for yachts, but this was declared invalid.
You can read more on Captain Charles Nottage on the Wivenhoe's Nottage Maritime Institute Webpage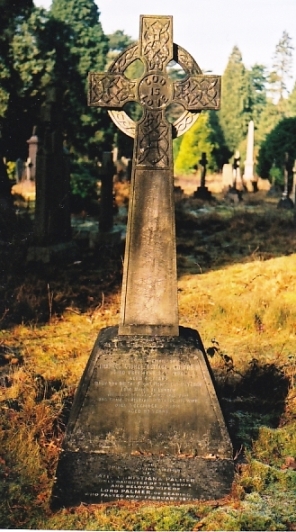 Copyright © 2019 by John M. Clarke. All Rights Reserved