Historian of Brookwood Cemetery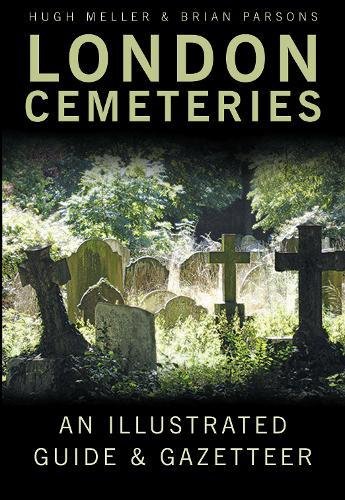 London Cemeteries: An Illustrated Guide & Gazetteer
4th edition
by Hugh Meller and Brian Parsons
Published by The History Press, 2008
ISBN 9780750946223
Price £25 (hardback)
The reissue of this major guide is more than welcome since it remains the foremost source on the burial grounds of London. First published in 1981, this work has become a classic guide to London's cemeteries.
The book is divided into two sections. The introductory chapters provide an overview of the history, planning, monuments, buildings, epitaphs, flora and fauna. There follows the gazetteer covering 126 cemeteries in the London area. Each entry includes short biographies on those buried or commemorated in each cemetery. Overall some 2,000 biographies are included along with over 230 illustrations including many archive images and those of memorials that have been lost.
The text has been completely revised, more cemeteries have been included (including, for the first time, Brookwood), whilst dozens of additional illustrations have been included. Overall the publishers have done a magnificent job in re-issuing this encyclopaedia of London's cemeteries.
This edition is now replaced by the 6th edition of 2023.
Copyright © 2008 by John M. Clarke. All Rights Reserved