Dr John Henry Trouncer was one of the best known medical practitioners in the Thames Valley. He died at the residence of his son, "Cecil House", Surbiton, on 11 December 1901.
The son of the late Mr. Thomas Trouncer, of Sharp House, Herefordshire, Dr. Trouncer was born c.1822 and came from and old and wealthy family. He became a Member of the Royal College of Surgeons in 1850, and took his M.B. degree in 1852. In 1855 he became an M.D. of London University.
In the early days of his career he made the acquaintance of many who afterwards became famous, one contemporary and great personal friend being Sir William Jenner, who discovered the distinction between typhus and typhoid. Dr. Trouncer next took a practice in Mount Street, Grosvenor Square, which he carried on most successfully for ten years, and having many distinguished patients on his books. Whilst working here he unfortunately lost two of his children, and for the benefit of the health of the rest of his family, he decided to leave London.
Dr. Trouncer chose as his future home Surbiton, where he carried on his practice for the next thirty years. He became a well known person in the medical world; he was one of the founders of the Obstetrical Society, and he was chairman of the British Empire Mutual Insurance Company at the time Sir Francis Jeune was its vice-chair.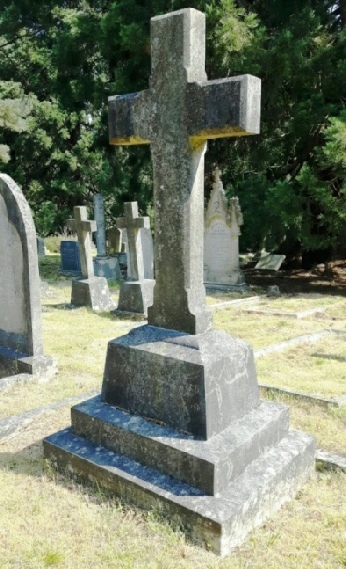 Dr. Trouncer lived at "Cedar House", Claremont Road, Surbiton. At the time of his death he was described as "an old and respected resident of Surbiton". His widow, Mrs. Fanny Louisa Trouncer, survived him, with three sons and one daughter. His son, Dr. Charles Trouncer, continued his father's practice in Surbiton.
Dr. John Trouncer's funeral took place at Brookwood on Saturday 14 December 1901.
Copyright © 2020 by John M. Clarke
All Rights Reserved